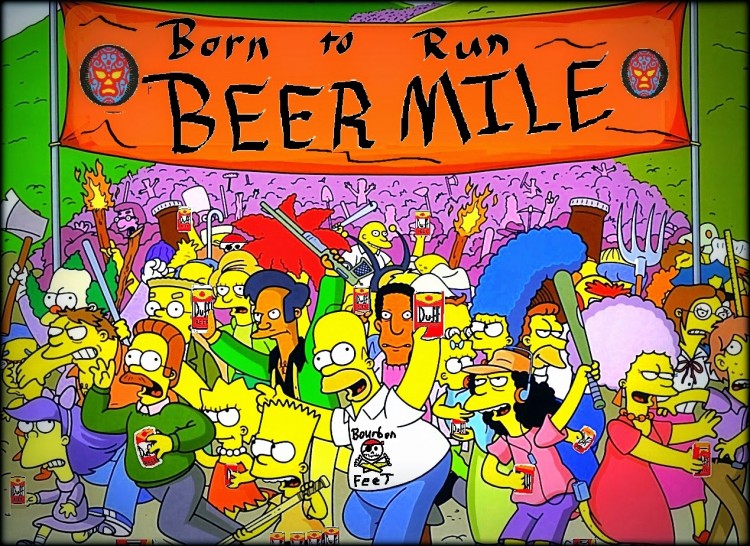 Now in its second year, we have pencilled in this date for the LFTC Strava/Beer Mile Champs. Everyone do a sunshine dance now….
Please sign up to one of the tickets to tell us you are coming!
A what mile you say?!
Beer – If you haven't heard of the beer mile please refer to link. In summary – each competitor drinks beers and runs four laps (start – beer, then lap, then beer, then lap, then beer, then lap, then beer, then lap – finish).
Strava – It isn't all about drinking though! So if you don't drink or just don't want to do the beer mile you can try the Strava mile instead. If you haven't heard of the Strava mile please refer to this link. It was a 2017 promotion by Strava, but the 2019 promotion of the "last mile" doesn't fit so well with the beer mile social…
What and when is happening?
Please arrive in time for a 19.00 start in the middle of Victoria Park track on Thursday 8 August.
How will it work?
First, up will be the Strava mile – just turn up and attempt to set your fastest ever mile time on Strava (or just for fun if you are not a Strava fiend). It is a race against your personal best.
Then the beer mile champs. We will have a prize for the fastest male and female and will split into heats if required. We are planning to provide drinks for competitors but you need to sign up below to let us know you are coming so we bring enough!
We know some of you have dietary requirements or are just generally fussy and may not want the generic larger/cider we provide so you are welcome to bring your own. Drinks should be 4 x 330ml. You may be judged if you bring low alcohol, low fizz or other cheat options.
After party?
We will book an area in a local pub afterwards should you not be beered and LFTCed out!