LFTC Womxn Community
Vision 
Our LFTC Womxn community aims to support our female population of athletes to reach their full potential in triathlon. We provide support with training, inspiration from fellow athletes, and a friendly network of like minded womxn.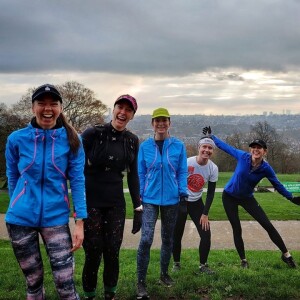 Objectives 
Training support specific to our female athletes.

Inspiration from current athletes and coaches, increasing visibility of achievements within the club.

Ensuring womxn achievements and talent is promoted and celebrated
Working towards a 50/50 split of male/female in membership, training attendance and coaching

Grow and strengthen the womxn community through supporting collaboration and networking of female members.

Creating a womxn-only space where womxn can raise topics and issues they may not feek comfortable sharing on other mainstream comms channels
Organizing events where womxn and 'allies' of the community can join together through sporting and social events
Collaborating with other womxns communities across London in Tri/sport

Space for womxn voices in the club. 
If you are interested in being part of our womxn community, join our discord where most of our communication will be happening! 
LFTC Womxn Initatives