I realise I am almost a month late with this one but it was such a fantastic weekend that I think it is still worth writing about. The ITU Triathlon World Championships in London!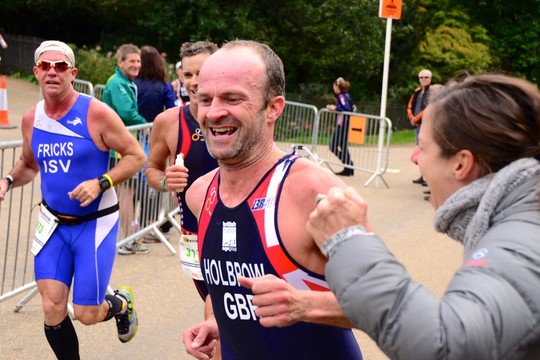 Unfortunately there was a little glitch with the weather, if it wasn't wet then it was cold and this caused problems for both sprint and standard distance triathletes. I didn't see the sprint distance event but I understand there were a lot of crashes on the bike. The paratriathletes also struggled with the conditions.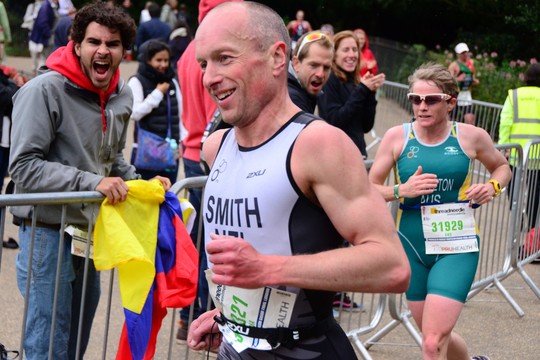 The standard distance event had the swim shortened due to the cold temperatures that greeted the competitors on Sunday morning. While some were very pleased with the decision to shorten the swim others weren't so.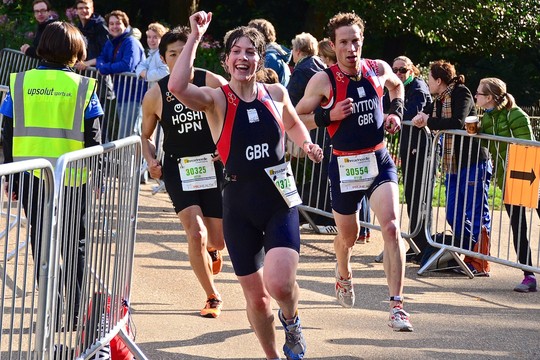 It was, as a coach, a twin brother and a boyfriend, one of the most rewarding days in the history of my involvement with triathlon. It was amazing to see Shiz Gerami line up as the first female triathlete to represent Iran. The response from the crowd when Shiz's story was announced by the race commentators was heart warming to say the least. In fact I came close to getting sweaty eyeballs every time the crowd cheered as Shiz past the grandstand. Well done Shiz for making history!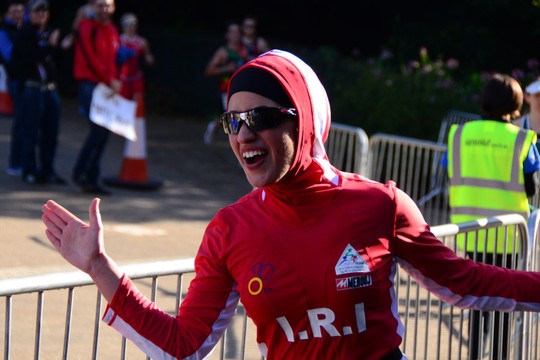 This year has been a real breakthrough year with so many of our club mates representing their respective countries in world championship events, whether it be the 70.3 World Championships, ITU Long Distance Triathlon World Championships or ITU Sprint and Standard Distance Triathlon World Championships. Congratulations Gail Wilkinson, Matt Osborne, Shiz Gerami, Guy Holbrow, Ellen Greaves, Matt Charlton, Rohan Byles, Sarah Allen, Nathan Smith and Sebastian Arroyave.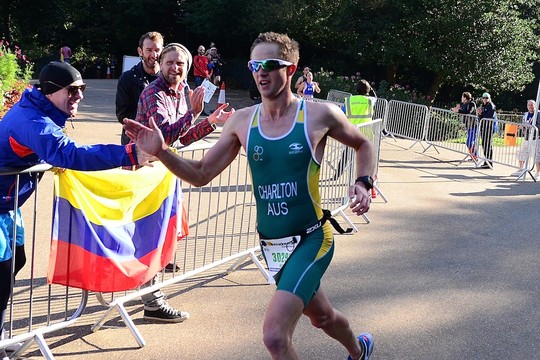 I am quite sure that those of you who came along in support at the ITU Triathlon World Championships in London had a lot to do with the performances of our club mates on the day. In fact I am quite sure you inspired many triathletes from all over the world to perform to the best of their abilities with the party on 'LFTC Corner'. Love ya work. The pictures tell the story!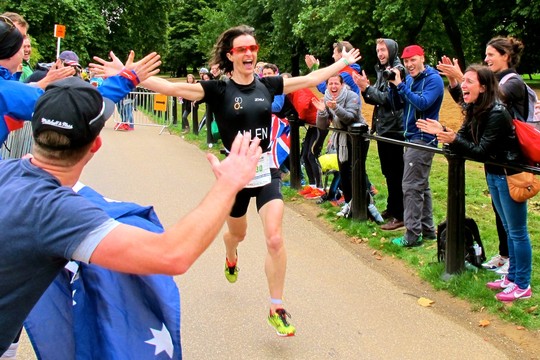 Bring on the Ironman World Championships this weekend! I am positive it is just a matter of time before we see one of you in Kona wearing the LFTC strip. See you soon. Tim (LFTC Coach)