Towards the end of November, around 30 LFTCers descended on the legendary La Santa resort in Lanzarote for an action packed week of swim, bike, run (and whatever extra activities you had time to pack into the day.. options included windsurfing, CrossFit and even trampoline fitness!)  
We started the week with the best intentions; full of energy and naivety. "This time I won't break myself" I heard many people muttering to themselves… 
The first morning started the only way La Santa knows how, with 15 minutes of the daily 8am morning "gymnastics". Air quotes are used strongly around the word gymnastic here, and if you don't know what I'm talking about then watch this video (the warm up ritual and soundtrack has remained unchanged since it began almost 40 years ago).

With Chariots of Fire now stuck in our heads, we picked up our hire bikes and headed out for a "chill ride" to ease into the week, which for some people quickly escalated into a "smashy smash" ride and these incredible/crazy athletes set the tone for the rest of their week. I carefully avoided riding with this group most of the time (okay, the reality was I just couldn't keep up).
Folks naturally broke off into different pace groups for the week and multiple rides went out each day based on distance and chill factor. Highlights included a trip to a local winery for lunch, and a recovery ride to the beach for brunch in Puerto del Carmen.

On the other end of the chill scale, 11 of us rode a slightly shortened but still spicy (162km) Ironman Lanzarote course, including the Mirador de Haria and Mirador del Rio climbs. This solidified my thoughts that anyone who has completed a full Ironman is utterly insane, let alone in Lanzarote with the relentless heat, wind and hills. I am in awe of you people!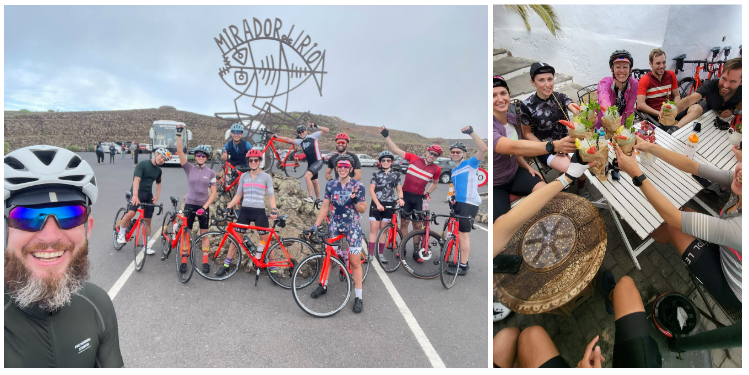 La Santa is also well known for its incredible swimming lanes in the North and South of the campus in the glorious 25 degree sunshine, and rarely do you have to share a lane with anyone! Perfect for cooling off after a morning of cycling.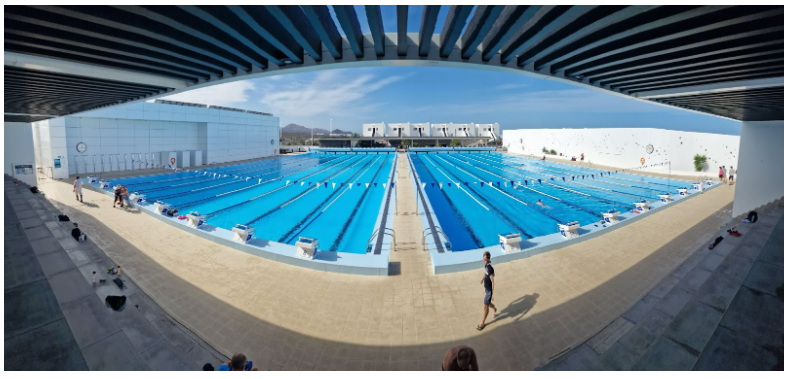 Not to forget about running, some dedicated athletes insisted on completing the institutional Track Tuesday session even after a hard day's riding, while some of us cheered from the sidelines (with a beer). There was also a 13 km trail run for sunset and stunning views of the sea and volcanoes.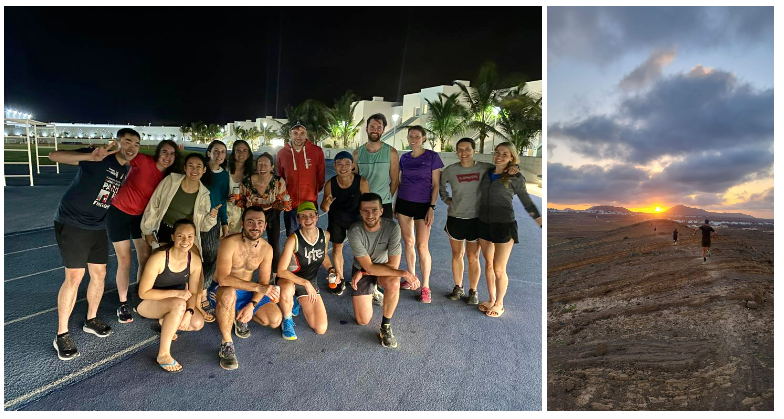 Massive shout outs to Molly, Adrien C and Pieter who also squeezed in a half marathon race as part of the Lanzarote running festival that week. Extra kudos to Molly for coming third in her age group! Well done team.
After all this action, there is only one way to end the week and give Lanzarote the send off it deserves… a night out on the town including shots, dancing and karaoke. After Captain Dan's 100 solos, including the timeless classic 'Thong Song', some of us did manage to get time on stage too.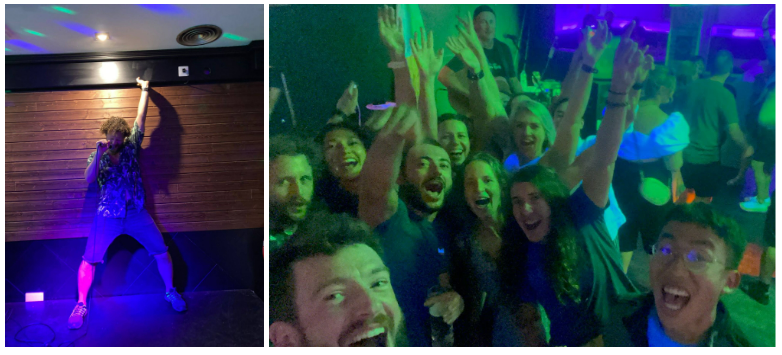 I think it's fair to say we all woke up the next morning feeling the effects of the night before and the volume of activity we had partaken in throughout the week. But if you don't leave a bit broken, did you even go to club camp?  
It was so sad to be leaving the sun and all the fun behind, and heading back to a long cold winter in London. The great news is the next (official) club camp is lined up for May next year, so if you missed out this time, there's not long to wait!
Few recommended routes:
by Louise Whitting, Women's Captain