Firstly, we must thank Hannah Troop for once again putting on a fantastic race last Sunday. From my experience, competing for the first time in the LFTC Aquathlon, the event ran as smooth as silk! Thank you too to all those people who volunteered on the day, you were great supporters. This weekend Hannah is competing in the British Age-Group Duathlon Chapionships. Have a great race Hannah…smash that bike and then run like you stole something!
LFTC had a new female club aquathlon champion crowned on Sunday. Belinda Robbie took the title in her first season with the club. Nice work Belinda. Joe Dale took out the men's competition with his trademark run (and double bicep pose poolside). Guy Holbrow and Judith Crichton took out the veteran categories for LFTC and placed second and fourth respectively within the club.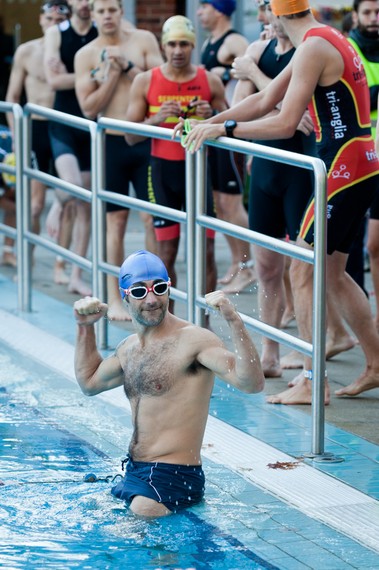 It's Kona weekend this weekend and LFTC have their first Kona qualifier competing in the Ironman World Championships. We wish Gail Wilkinson all the best on Saturday. Give it heaps Gail! You can follow Gail's progress on the Ironman World Championship website using the athlete tracker. Oh and Gail, if you race well enough, we will reward you with one of these when you get back…we found him in the Chelsea Farmers' Market.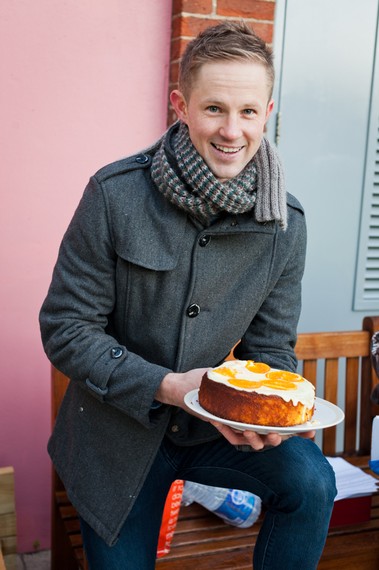 Congratulations to Amanda Wilmer and Rohan Byles for completing their first Ironman in Mallorca on September 27th. Unfortunately Nathan Dytor, who put in a fantastic swim and bike, couldn't keep his nutrition down and had to pull out. Rohan managed to keep anything and everything down his gullet and Amanda survived a face plant while exiting the water on the first lap of the swim that had the crowd all go 'Ooouuch!' Great work team. See you Saturday for our club social and Sunday for a very easy post-social training session. Tim (LFTC Coach).