I never thought I'd have to answer the question of what I would do if Boris Johnson told me to stay at home for three months…but, as we all know, that is what happened to us all last spring. If I'm being honest, it wasn't long before my thoughts turned to how I would escape…figuratively, of course.
One of the biggest surprises for me when lockdown started was suddenly having a lot of time on my hands. Commuting stopped, socialising was banned, and all holidays and sporting trips were cancelled. I'm sure many of you were looking forward to Club Camp in Girona as much as I was.
❤️ Girona…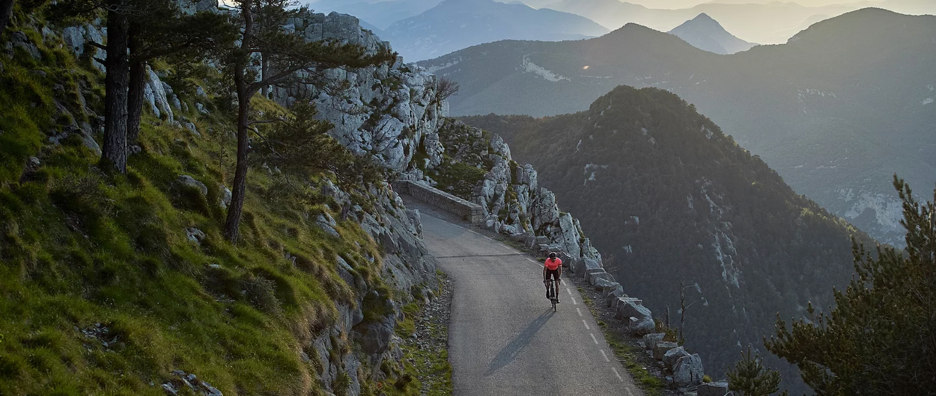 When everything stopped, and started, paused and resumed, countless hours were spent mourning cancelled plans, amending said cancelled plans, making new plans, re-planning the re-plans, need I go on? I became so good at thinking through the various layers of problems thrown at us that I feel as though I single handedly solved the Traveling Salesman equation (a little maths joke there, anyone?). But, alas, the burden of holiday planning admin was starting to get me down, amongst other things.
It was during this period that I spoke with a good friend of mine and realised that we dedicate too much time to thinking about, researching, planning, booking, and only then finally going on active holidays. All that 'admin' blunted some of the excitement and love of visiting incredible new places.
In conclusion to our vast discussions around our frustrations with holiday logistics, we found there were a few common ones that repeated themselves:
Firstly, with so much information to be found online (arguably too much), we often struggled to find reliable sources. We wanted somewhere we could go with specific and trustworthy information that inspired a destination and activities.
Secondly, we often found it difficult to know what was available to us once we'd chosen a location. For example, what are the best routes for cycling, where were the hardest climbs, was there any potential of me pedalling off a cliff etc.
Thirdly, decisions. Decisions, decisions, decisions. To bike box or not to bike box, to hire a car or not to hire a car, stay in town or out of town…I feel exhausted already!
Lastly, group holidays. I love my friends, I really do, and if yours are anything like mine, it can be a right pain in the [insert censored word here] to organise a group trip.
This got us thinking, surely there should be an online platform that helps you find and choose an active and high-quality experience in a beautiful destination. On top of that, also allowing you to easily compare trips and even book from a wide 'active holiday' portfolio. We spoke to anyone who would listen about our ideas and even went as far as sending a survey out to our fellow club members at LFTC. A big thank you to all who took part and congrats to our lucky winner!
All of the above eventually led to the creation of Rasklife (in Denmark, where I'm from, 'rask' means health, so the name literally means 'healthy-life').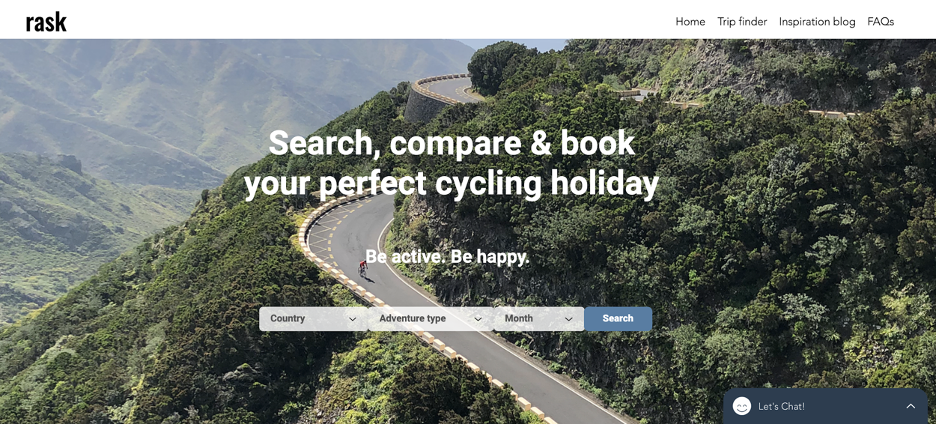 At Rasklife we want to make active holidays easier, more accessible and ultimately more fun and we're building a platform to offer you the following:
Greatest choice. Bringing together the best trips around the world, offering more choice and quality independent information than any single trip operator can.
Compare and contrast. Compare by trip type, price, duration, travel style, destination, reviews, you name it – we will find the trip that suits YOU. Featuring guided and fully organised holidays for those short on time or just wanted to cut out the admin faff and enjoy the trip. Where flexibility is a priority then there is the option of self-guided and private trips still inspired by local knowledge from accommodation, rentals, routes but all on your own schedule.
Active specialists. We specialise in active trips from day one and are deeply passionate about what we do – we know what makes a great trip and the information you need to make that decision.
Global Community. Whether you're travelling solo or as a group, we want to enable everyone to spend time with friends and family or meet new and like-minded people and share their amazing adventures.
We've just launched our first version of the platform – www.rasklife.com – and we are working with a few select operators bringing their trips to our platform. We are currently focusing on cycling with a view to expand out to more sports and activities as we grow. I'm thinking running, hiking, triathlon, training camps and the rest!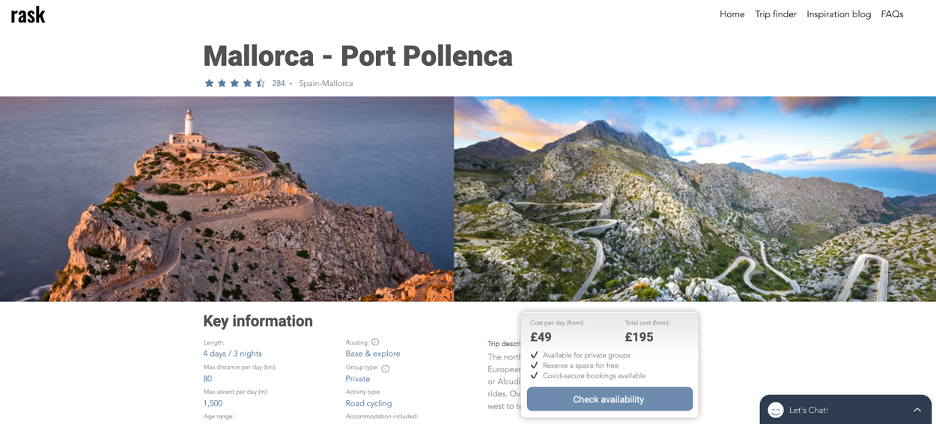 This is just the beginning and there's so much more we want to build on over the coming months and this is really where the LFTC community comes in. It was through our initial interactions with LFTC that planted the seed of this journey and we'd love you to help shape what we do next! So, before we officially launch our platform…
We'd hugely value your feedback, ideas, and input. Is this platform something you would consider using for some of your future active trips? Why yes/no? Is there anything that you would value that you feel is currently missing?
All your feedback is welcome, the most honest you are the better so please don't be shy! All our contact details are below, we've covered as many channels as possible to make it as easy as possible and we will be giving away a prize for the best piece of feedback we receive!
We'd love for you to help us spread the word by sharing with friends and family who would be as excited about Rasklife as we are. We have plenty of great UK based trips already planned to, hopefully, pique your interest and we're offering discounts to LFTC members and their friends and family – just quote RASKLFTC when enquiring.
Thank you for reading about something we are truly very excited about and we hope that we can play a role in your next active holiday!
Luke & James
Contact
Instagram: follow us @rask_life to see our progress and hopefully be inspired 🙂
Email: Support@rasklife.com
Personal: lbuhlnielsen@gmail.com