I think the past weekend will go down as one of the biggest weekends in LFTC's short but distinguished history. Next weekend I might be saying the same thing though. In no particular order here is a brief summary…
Nathan and Clare got hitched! No photos yet but I am sure I can add a few of Guy working the dance floor into a frenzy at a later date. Congratulations Nathan and Clare. Might be time to grow up now Nathan! Just joking, don't ever do that, we love you just the way you are.
Gail Wilkinson was giving it her all at the 70.3 World Championships in Las Vegas. Gail fractured a rib at the British Triathlon Championships on July 13. This made preparing for Vegas pretty difficult to say the least but she took the opportunity given to her and decided to race. A good thing she did too as she placed 22nd in her age group which is a fantastic result. Nice one Gail!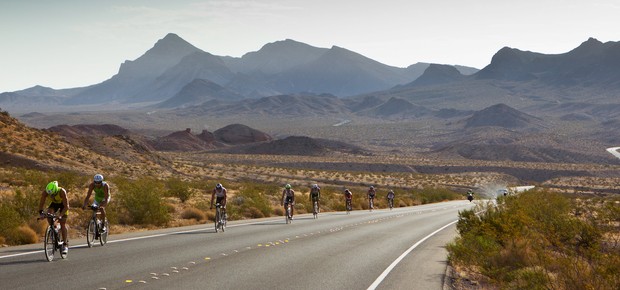 We had two LFTC athletes taking part in Ironman Wales over the weekend. Scott McKenna and Sophie Radcliffe. Scott placed 16th in his age group with a time of 10:51:49. He had the 25th fastest swim overall which is very impressive. But if you have seen Scott racing up and down the lido in those little red swim briefs perhaps you won't be suprised by the result. Sophie placed 8th in her age group with a time of 12:56:32. Both were making their Ironman debuts and very impressive debuts they were too!
Challenge Henley was also taking place over the weekend. Adam Parkes finished 8th in his age group with a time of 4:50:54. Ruth Ashton finished 5th in her age group with a time of 5:32:58. John Kennedy posted the 15th fastest bike split in his age group to finish in 5:40:37. Nice work team!

Lastly, it was the North Norfolk Triathlon in Wells-Next-the-Sea where we had our biggest team competing in what is always one of the highlights of my race calendar. There was a chill in the air on Sunday morning but once the sun rose a little higher in the sky it turned into a fantastic autumn day with perfect race conditions. My twin bro and honorary LFTC member was the best placed of the boys in the club despite doing an extra 4km on the bike. Nathan placed 6th in the open men's race. Next in was Jonny Pollard who placed 11th. In third place from the club was Rohan Byles in 16th.
Hannah Troop had a fantastic race to finish 4th in the open women's race. Having witnessed her pre-race nerves first hand in the confined space of a static caravan this was quite a result! Abigail Swales was next across the line in 8th place and Emily Seymour rounded out our top three with 10th place. Check this out: Hannah had the 4th fastest bike and 2nd fastest run, Abigail had the 3rd fastest run and Emily had the 2nd fastest swim. Our girls rock!
Matt Charlton and I raced as a team. This was because Matt had mechanical issues with his bike that could not be solved before the race start. I had mechanical issues of a different sort having been just a little too keen in my final week of preparation and injuring my calf on the Tuesday before the race. Matt took on the swim and run and I completed the bike section, we placed 3rd in the teams event. Unfortunately mental telepathy between twins can be both good and bad. This time it was bad and I took the same wrong turn Nathan did on the bike losing a good couple of minutes to our rivals and the chance to dip under the hour for the bike leg. Two big stuff ups in one week. In some cases you should do as I say not as I do! The good news is that we have the inter club shield back and given the results above you can see why. It was a fantastic weekend of racing, laughs, fish and chips and crab (ask Matt and Gregg about the crab). I will replace the photo below with an action shot when I get one. This is from the swim start in the historic harbour of Wells-Next-the-Sea.
It wasn't Hannah getting in trouble with the race officials this time but Dave Slovak who unclipped his helmet before racking his bike. He was slapped with a 2min penalty having let the race referee know exactly how he felt about the situation. Someone please tell Gregg Bridger that the difference between Olympic distance and Ironman distance triathlon isn't just the race length but how long you spend in transition also. Perhaps one of you could let Abigail Boswell and Wei-Ho Ng know that turning up for a race with a 9am start time at 9am will cause me to age prematurely. I will also try and keep my eyes open during the course recce next time! Well done to everyone who competed over the weekend. It was great to be able to watch you all race and compete the way you did.
The Aussie boys pulled out the green and gold tri suits in North Norfolk which was great to see. This weekend let's support all of our ITU World Championship triathletes with as much noise as possible on Sunday. Quick someone get Kristel back here to help out!
See you soon, Tim (LFTC Coach).